Benjamin Franklin was born on January 17, 1706 in Boston in what was known as the Massachusetts Bay Colony. He was born on a small house on 17 Milk Street, across the street from the Old Meeting House.
Benjamin Franklin was born in this house and lived there for 6 years with his father Josiah, mother Abiah and his 16 siblings. Benjamin was the 15th and youngest son. He lived with his family until 1723. He was 17 years old when he decided to leave to Philadelphia.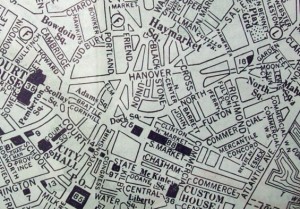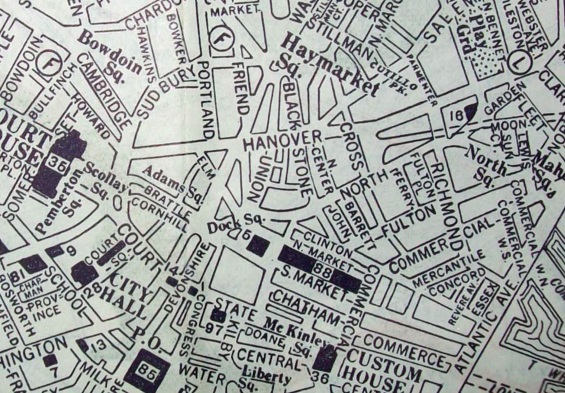 Franklin stated that he was born at the corner of Hanover and Union Streets in Boston but according to the Bostonian Society he was mistaken as records show that Josiah Franklin was a tenant at 17 Milk Street from 1685 to 1712 and Benjamin was born in 1706. The family later moved to Hanover and Union streets where his soap and candle shop was located.
The current building that stands on 17 Milk Street is not the original where Franklin was born. The building was destroyed by fire in 1811 making room for the building that stands today. On the second floor on facade of the building a bust of Franklin was erected commemorating his birth. The inscription on the wall reads "Birthplace of Franklin"
The building at Hanover Street where the family later moved was destroyed in 1858.
=> Interesting facts about Franklin